1. Unplug all cables and turn off iPod touch (press and hold the Sleep/Wake button, and then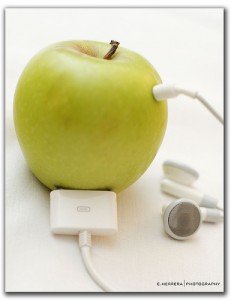 slide the onscreen slider).
2. Use a soft, slightly damp, lint-free cloth to wipe over the surfaces. Avoid getting moisture in openings. Don't use window cleaners, household cleaners, aerosol sprays, solvents, alcohol, ammonia, or abrasives to clean iPod touch.